PEACE INSPIRED BY THE BEACH AT ITS CORE
SLOW BEACH HOTEL IN CONIL DE LA FRONTERA
DAIA is 5-star adults recommended hotel located in Conil de la Frontera, Cádiz. It boasts impressive views of the Atlantic Ocean, including stunning sunsets, thanks to its unique positioning on Playa de la Fontanilla, considered one of the most beautiful beaches in Spain. The stunning, white-washed town of Conil de la Frontera is just 10 minutes away on foot.

DAIA MEANS REST, WELL-BEING AND CALM
Find an idyllic and cosy spot to spend your holiday, surrounded by a relaxing and exclusive environment which is located in the midst of nature and the authentic essence of Southern Spain's local culture.
Daia is located on the Atlantic coast, but its proximity to the Mediterranean affords it a bohemian chic soul, making it the perfect place to spend time with your partner while taking a break from the outside world and enjoying the surroundings.
Interior design & communal areas
The design of our space is meticulously cared for, reflecting the boho chic trend and a distinctly Andalusian feel that gives off an aura of authentic feeling of belonging from any spot. Spacious and comfortable open communal areas come together perfectly with sea views, promoting rest and creating a cosy environment.
DAIA Hotel features 2 main pools, an outdoor heated pool, an "exclusive" pool, one that is located in the spa with its own jacuzzi, 5 Swim-up pools that connect to the rooms and 2 outdoor jacuzzis. On top of that, you'll find a pool bar that features a full wet bar where you can enjoy drinks without stepping out of the water.
Dreamt up as a space that offers total peace and relaxation, the DAIA Wellness & Spa brings you a fabulous relaxation spa complete with hydrotherapy and rooms dedicated to massages and a range of treatments. You'll also find an exclusive lounge featuring a private pool and solarium. Guests looking to activate their bodies before a relaxing session will also find our spacious and fully equipped gym, featuring both an indoor and outdoor area.
The huge range of culinary options on offer to our guests provide the perfect opportunity for enjoying both local and international food. We always choose the most local and healthiest produce, and we wouldn't have it any other way. At our bars, you'll enjoy a charming environment featuring distinct spaces that offer a personalised guest experience, depending on the time of day or night.
Enjoy the experience with all five senses
Locally inspired gastronomy and design. A fully immersive experience.
Peace and exclusivity enjoyed in natural and meticulously looked after surroundings. Insulated rooms.
Local 0 KM products and healthy ingredients. Local and international cuisine.
Located on one of Spain's most stunning beaches, La Fontanilla, which boasts a blue flag rating and miles of fine sand.
When it comes to the most intimate of places, we want you to experience the highest levels of peace and isolation. Featuring an exclusive design and all the facilities and comfort you'll need for your private spot, DAIA's rooms provide a refuge to disconnect and find a place of authentic calm next to the sea.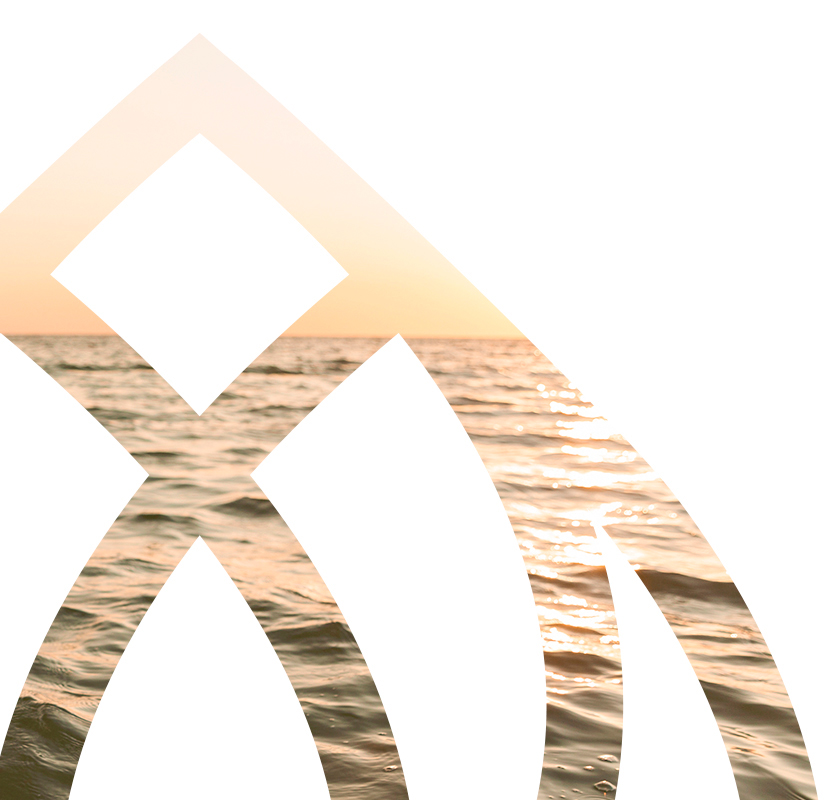 DAIA provides a refuge perfect for enjoying a more relaxed life. It's the perfect place to freeze time and experience it at your own pace. Our name is inspired by GAIA, the Greek goddess of mother earth, a force that gently caresses us in the form of the sea, the sun or a lover. Authentic. Local. Exclusive.